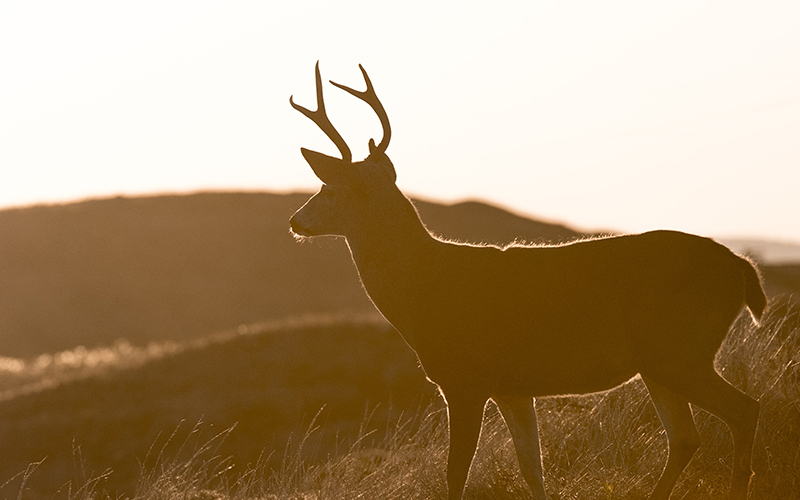 Last week and the week prior, the Conservative Party Conference dominated the national news cycle. This past Wednesday, all eyes were on Prime Minister Boris Johnson, both as the leader of the party and the nation, as he delivered his keynote speech. The speech covered many of the bases you might expect, from jobs to the economy, but one exciting new theme was highlighted: rewilding!
As a landowner, farmer, and environmentalist, regular readers will know I am an active advocate for rewilding practices. It has been a crucial aspect of Ewhurst Park since its beginning. Over the year, we have introduced Longhorns, Belted Galloways, Exlana Sheep, and Père David's deer to Ewhurst. Additionally, we are breeding the nearly extinct Malaysian Sambar deer as a part of a breeding programme. As Ewhurst continues to develop, rewilding will be at the forefront of our efforts.
When the Prime Minister discussed rewilding practices during his speech last week, I was thrilled!
Mentioned approximately halfway through his speech, the Prime Minister promised that he will rewild the country. Noting an increase in otters and beavers returning to their natural habitats across the UK, the Prime Minister stated that the incremental improvements in the UK's environment can already be seen on Google Maps and in person.
As a niche conservation and farming practice, it is great to have rewilding mentioned on any platform – especially the Prime Minister's agenda-setting speech! Having exposed hundreds of thousands across the UK and abroad to rewilding, this was a big moment for the movement.
However, it can't stop there.
To further the message and the ecological benefits, we must use this momentum to continue to expand rewilding across the UK.
Wildlife expert Chris Packham, and hundreds of others, did exactly that this past weekend. Politely protesting in front of Buckingham Palace, these individuals were encouraging members of the royal family to rewild their lands. To support their efforts, they delivered a petition with over 100 thousand signatures in support of rewilding on royal lands and estates.
Beyond the individuals and environmental groups that continuously promote rewilding through education efforts or forms of peaceful protest, other actors, such as the UK government, need to take a more active role.
Earlier this month, I wrote a letter to The Guardian in response to their article on regenerative farming ('Why not start now?' On the track to regenerative farming). In my letter, I argue that the UK government, particularly the Department for Environment, Food, and Rural Affairs (DEFRA), needs a system of grants that reward flexibility and experimentation. As I wrote in my letter, this is the only way to bring regenerative agriculture into the mainstream.     
It is the same for rewilding.
To further rewilding throughout the UK, DEFRA needs to support and encourage rewilding efforts both within and outside of the government. Through national workshops, DEFRA can educate and motivate a wide range of farmers. Additionally, through flexible incentives and grants, DEFRA can increase the number of farms engaging in rewilding practices. Beyond these external efforts, DEFRA should push other departments and government actors to support and promote rewilding. After all, greater positive change for our environment is possible if we work together.