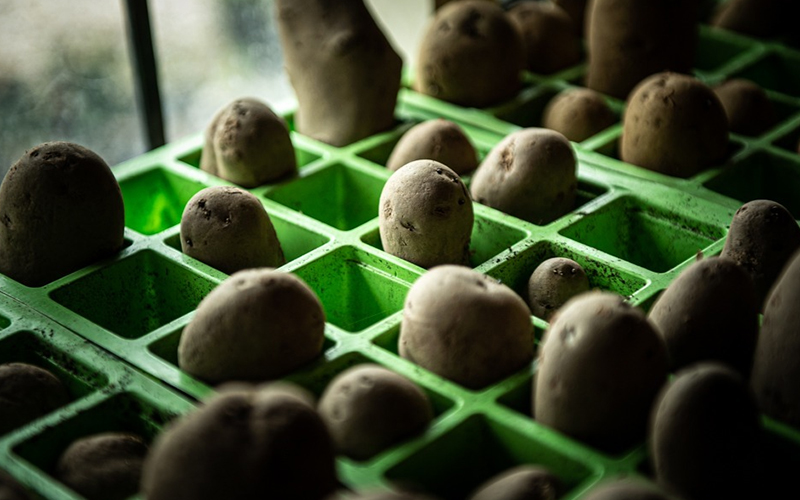 "My Sustainable Life", a new series by the Independent, looks at how famous figures take steps in their daily lives to make a more sustainable world. Drawing from the worlds of politics, fashion, music and beyond, the figures are interviewed about how they have adjusted their habits to living sustainably – helping to inspire others to do the same.
The series invites us to consider the broader question, what does sustainable living actually mean? Eco-friendly habits have been encouraged for some time, from recycling to green transport, but what makes a habit a sustainable one?
I think that sustainable habits are those which consciously minimise a person's use of the world's resources. They are the everyday steps that every person can take to leave a positive impact on the Earth.  It's important to recognise that you can't do everything though, or else you'll end up with a "sustainable lifestyle" you cannot sustain.
 From the total mass of CO2 in the atmosphere, to water supplies, natural minerals and soil, a decision to live sustainably acknowledges that our resources are not unlimited – and that we must preserve them for the good of humanity.
Looking at some of the suggestions from those interviewed, I've found it interesting to see such diversity of sustainable living habits. This week, Miquita Oliver encourages people to shop preloved to reduce the effects of fast fashion which creates such wastage and pollution. Or Labour MP Dawn Butler suggests we should eat more locally sourced and in-season food, to reduce food wastage, and perhaps even follow the Rastafarian tradition of eating only what they grow, not wasting money on unnecessary clothes and using everything resourcefully.
The rapper Professor Green suggests that the one thing people can do to try and be more sustainable is to consider "consumption" as not just the food you eat, but everything you buy or use. There's so much that we can do just in the way we approach living to make our lives more sustainable.
My own sustainability heroes, as well as the experts I've gotten to know when taking on Ewhurst Park, have inspired me to live sustainably through the Ewhurst project. My contribution is to try something new and use the land I have been blessed with as a blank canvas to prove the worth of different approaches to sustainability.
In March, the fashion designer Alice Temperley said that if she ruled the world, she would make it more sustainable by eating seasonal local produce from farms, rather than importing from countries around the world. Well Alice, even if you don't yet rule the world, you're always welcome at the Good Plot where our team are trying to do this every single day!
It's interesting that all of these examples look at how living sustainably is about what we consume. But I think living sustainably can also be about how we produce, something that the musician Birdy agrees with too. When asked what the most sustainable decision she made in the past year was, she replied that she has been trying to grow her own vegetables. Now that's something we can definitely get behind! But does Birdy know, I wonder, about the various ways we can grow vegetables more sustainably?
At Ewhurst Park, we've committed 400 acres of land to regenerative agriculture – a collection of sustainable farming techniques that focus on the regeneration of soil, increase of biodiversity, enhancement of carbon-capture technologies and others. We do this because we feel sustainable living consumption habits must be fed by sustainable living production methods. The earth's soil is as finite as its water supplies, and regenerative agriculture offers a way for farmers to reverse the effects of climate change by rebuilding soil organic matter.
I have also set aside 350 acres to recreate a British heritage landscape, introducing rare breeds of livestock which in time will transform the soil and its ecosystem. I've been told that rewilding and regenerative agriculture aren't natural bedfellows, but I'm very lucky to have the opportunity to show that both approaches make a valid and important contribution to biodiversity and sustainability.
This month, we had a special day at Ewhurst Park as our first Longhorns arrived and took their first steps in the rewilding paddock that will be their new home. The majestic rare breed cattle are settling in nicely alongside the Belted Galloways that arrived a little earlier in the year, and will shortly be joined by our first Sambar deer. These Sambar are special to me, as they originate from my home of Malaysia, but are now an endangered species. Part of my dream is to breed Sambar, and one day even reintroduce them to Malaysia. Together with the Longhorns and the 'belties', the deer will transform the landscape over time and create a whole new ecosystem at Ewhurst. For every step we take to improve Ewhurst's sustainable output, we make the conscious decision to minimise the damage we cause to the natural ecosystem.
Our farm-to-table deli in Notting Hill, The Good Plot, is our way of bringing this sustainable produce directly to the consumer. We hope that this will give a place for people like Alice and Dawn, who want to eat more locally sourced and in-season food, to do just that. I'm definitely looking forward to hearing more suggestions from people about how to live more sustainably – it's already inspiring to read all those which have been shared so far.